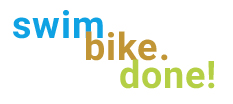 Search the map for Aquabike events in your area
Looking for a race over a certain distance? Take a look at our categories
Welcome to Aquabike.World!
You love swimming and cycling, but you´re not so much into running? Well then Aquabike is the perfect sports for you. But often it´s not that easy to find the right races, since aquabike races are usually still a little side event of a triathon and sometimes well hidden in the even information. So we´re here to help you to find aquabike competitions in your country or your region.
Happy Racing!
Any Events missing?
You know an Aquabike Event that is not listed yet? Please don´t hesitate to submit an event.

Follow us on Facebook
If you´d like to keep updated about new events we add to our site, just like & follow our facebook page.